Blogger's note: The deadline to submit an entry is June 20, 2014. For rules and details on how to enter, visit: www.dugn.org/prizes.
Drone: It's a five letter word that has navigated its way into the popular lexicon.
And sure, it's got some baggage.
But now that Jeff Bezos has captured the public's imagination with his aspirations to one-day deliver your "Cards Against Humanity" via drone in 30 minutes or less, the public is starting to wonder what else drones can do.
After all, anything that moves has been weaponized at one time or another: road vehicles, planes, trains, helicopters, boats, and even balloons. The lesson here is that acceptance of new technology depends on demonstrating how it benefits the individual or contributes to the social good.
If "a more satisfying shopping experience" doesn't do it for you, you might ask:
Can drones save my life?

Can drones help kids cope with autism?

Can drones assist in managing natural resources and wildlife?
That's the vision of the Drone Social Innovation Award:
To spur innovation, investment, and to bring attention to the positive role that civilian drone technology can play in society.
Since its launch in the fall of 2013, the competition has attracted international interest and corporate backing. With the support of NEXA Capital Partners, the award has increased to $10,000. MSNBC gave the effort a boost when it featured Drone User Group Network (DUGN) Founder Tim Reuter on it's "Big Idea" segment.

Entries must cost less than $3,000 but otherwise it's wide open in terms of applications, which Tim says was intended.
We kept the definition of 'socially beneficial' intentionally broad because we didn't want to limit people's creativity.
Among the prospective competitors includes Taking Autism to the Sky, an organization based in Wisconsin that trains kids on the autism spectrum to build and fly their own drones. The kids also edit and produce aerial videos.
A group in Russia is using drones to map nests of endangered birds in order to help track and manage populations.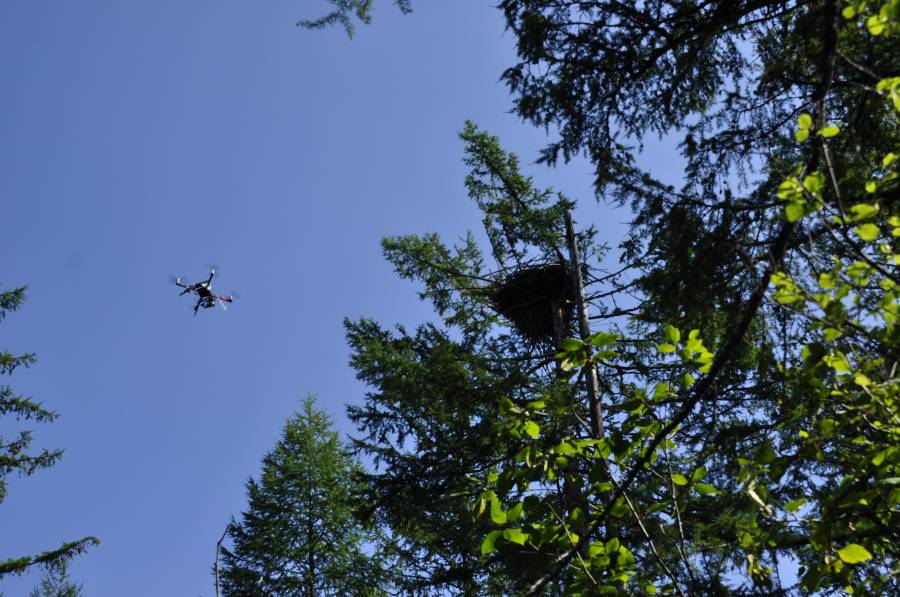 Kevin Good and Christopher Vo, both members of the DC Area Drone User Group shot the aerial footage for a marketing video to help promote the Banshee Reeks Nature Preserve.
Ron Circle, the manager of the preserve was ecstatic about the result and how it could help promote the lesser known park. Despite having walked the park for years, he said the aerial footage showed him views he's never seen before.
Are you using drones for good? How much more good could you do with $10,000? You have to enter to win!