CasaSugar showcases 8 Halloween tricks and treats from interior designer Sandra Espinet who is featured on an upcoming HGTV special on October 16th. From front-yard graveyards to skeleton sugar cookies, there are lots of ideas for spooky and delicious Halloween fun.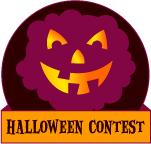 Inspired to craft something for Halloween? Be sure to enter it in our CRAFT Halloween contest to win cool prizes. Costumes, decor, food – whatever you create for Halloween is welcome in the contest. Read our full contest page for all the details. Deadline to enter is November 2.
Discuss this article with the rest of the community on our Discord server!