From performance to ritual, the functional to the fashionable, masks hold a certain crepuscular character. And with Halloween right around the corner, what better way to get excited about the witching hour than ogling a little Etsy mask goodness? While crafting a mask can of course be an elaborate undertaking, it can also be one of the simplest and most compelling ways to alter appearance. What masks might you be making this season?
Clockwise from top left: great horned owl mask; little rabbit mask; birch bark mask; leather rabbit mask; white-tailed deer mask; sugar skull mask; speckled gray beardling mask; lacy leaf art nouveau mask.
And be sure to check out our Halloween Fantasy Mask Tutorial here on CRAFT!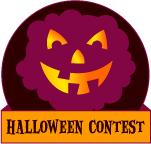 Inspired to craft something for Halloween? Be sure to enter it in our CRAFT Halloween contest to win cool prizes. Costumes, decor, food – whatever you create for Halloween is welcome in the contest. Read our full contest page for all the details. Deadline to enter is November 2.
Discuss this article with the rest of the community on our Discord server!