I stumbled upon these pictures of a homemade fire-breathing dragon by Memphis-based maker Early Ehlinger and I just had to share. This thing is so cool! It reaches 20′ into the air, from nose to tail is 40′ long, and is is accented with other props and decor in the surrounding yard. About the dragon's construction, Early writes:
It's mostly wood frame, chicken-wire subskin, red cotton skin.

The head is AC ductwork, with a custom-welded mouth. There is a lawn torch/flame thrower mounted inside the head.
You can see the welded mouth part below, and see how it becomes like a nozzle on the top of the dragon's head. The other great detail I love is the nest of eggs and hatchlings, protected by the dragon's tail. There are lots more photos on Early's Picasa album.
---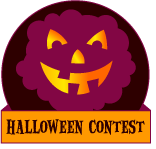 Inspired to make something for Halloween? Be sure to enter it in our MAKE Halloween contest to win cool prizes. Costumes, decor, food, whatever you create for Halloween, is welcome in the contest.
Read our full contest page for all the details.
Discuss this article with the rest of the community on our Discord server!