I have a feeling we're going to be seeing a lot of TV-inspired Halloween characters this year, thanks to shows like "Pan Am" – even our own Haley sported the blue suit with Meg Allan Cole on "Fox & Friends" recently! I'm pretty sure I won't be the only Leslie Knope, AKA Pawnee Goddesses Troop Leader, this weekend, but I might be the only one with a Robot Appreciation badge that I made in just a few minutes. If you're looking to make your own badges, this no-sew method is quick and allows you to come up with the silliest of badges. I wonder if the Girls Scouts' new badges involve robots…

Supply List (For the fabrics and Wonder Under, I was able to use scraps)
1 piece of craft felt
1 piece of flannel
1 iron-on decorative patch
1 jar lid (I used a Ball jelly jar lid)
2 pieces of Wonder-Under

Cut a square of Wonder Under to fit within the size of your felt scrap. This badge is a standard size you'd see on a scout vest, more or less, so you don't need much at all. Place the rough side of the Wonder Under onto the fabric and press with a hot iron. (Make sure the iron isn't TOO hot!) Move the iron back and forth for several seconds. Let the fabrics cool. Set aside.
Repeat the above the step with your piece of flannel. Cool and set aside.


Trace around your jelly jar lid on the piece on the Wonder Under on the felt. Cut out. Trace again on the Wonder Under on the flannel, but don't cut exactly to size, cut on the inside of the circle. You want to see the felt backing as a border when finished.


Remove the Wonder Under's paper backing from the flannel. Center on top of your felt and press, moving the iron back and forth. Leave the Wonder Under paper backing on the felt until you're ready to add it the finished product (vest, tote bag, etc.).
Add your favorite iron-on embellishment. I used this Wrights robot patch I found in the T-shirt decorating aisle. Worked like a charm! Here it is, below, on my Pawnee Goddess vest that I made from a Kwik Sew pattern. I'm ready for Ranger Weekend!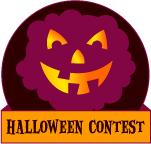 Inspired to craft something for Halloween? Be sure to enter it in our CRAFT Halloween contest to win lots of cool prizes, including a Singer Futura XL 400 sewing and embroidery machine! Costumes, decor, food, props – whatever you create for Halloween is welcome in the contest. Read our contest page for details. Deadline to enter is November 8.
Discuss this article with the rest of the community on our Discord server!