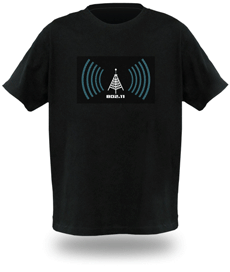 I was so tickled when I got my ThinkGeek catalog last week and saw their Wi-Fi Detector shirt. I immediately went to the site to look at it, and blog about it, but it was nowhere to be found. It's listed now, but still unavailable. You can pre-order and it'll be available (in limited quantities) on or around Oct. 26. The price is $29.99.
Wi-Fi Detector Shirt – Link
Related:
Discuss this article with the rest of the community on our Discord server!