Astronaut Bob Behnken participates in a spacewalk during STS-123. Image courtesy of NASA.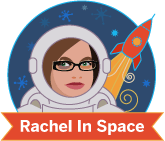 Imagine having your workshop traveling at 17,500 miles per hour more than 200 miles over the Earth as you work through grueling, painstakingly-planned out steps of a project with specialized gadgets like a massive Pistol Grip Tool. STS-130 mission specialists, Bob Behnken and Nicholas Patrick will be doing just that tonight, as they begin the first of three complicated space walks for this mission. And while they've each trained for months, poring over checklists and practicing in NASA's Neutral Buoyancy Lab, it's in their personal experience as tinkerers and builders on Earth where their skills are firmly rooted.
"As a kid, I was always taking things apart," said Behnken, the lead spacewalker on this mission. "I was the boy who would come to your house and take your bicycle apart and then have to get invited back the next day to put it back together again."
Behnken grew up outside of St. Louis, where his father was a construction worker and where he frequented his local Radio Shack as a boy to pick up Heathkits and equipment for making projects around his house.
"I just had that interest in doing things that was from figuring out how to do it and then going out and doing it."
Mission specialist, Nicholas Patrick, floats between the two EVA suits he and fellow mission specialist, Bob Behnken, will use during their three spacewalks. Image courtesy of NASA.
Behnken's EVA partner, Nicholas Patrick, shares a similar enthusiasm for DIY projects and spends his free time fixing up things around his home and building things with his three children. He recently built his own torsion box bed frame after finding a special mattress he loved, but one that couldn't fit into a standard frame.
"I built this thing in my garage over the course of about a month or two in my evenings, with plywood and pine and lots of epoxy," he said. "That was a very fun project, and one that I use every day."
Patrick appreciates projects with practical purpose and the sense of accomplishment that comes from doing a project himself, even if it gets tricky at times.
"Sometimes the challenges are frustrating, but I always come away feeling a sense of achievement that you don't necessarily always get in your day job, even if your day job is this interesting," he said. "When you've finally sanded something flat, it's a great achievement. And when things fit, I like that."
Artist's drawing of the Cupola attached to Node 3 on the ISS. Image Courtesy of NASA.
Behnken and Patrick will be taking on "home improvement" projects of a different kind as they kick off their series of spacewalks tonight around 8:00 PM CST (you can watch live on NASA TV). Their overall goal is to attach and activate Node 3 (also known as Tranquility) to the International Space Station, and to move the Cupola attachment from one end of the Node to the underside, giving Station crews a bay window view of Earth and a full view of areas where robotics and other operations take place outside the station.
Mission Specialist Bob Behnken suits up for a spacewalk training session in the Neutral Bouyancy Lab. Image Courtesy of NASA.
Each of the three spacewalks will last six and a half hours, and will push the crew members both physically and mentally. Veteran spacewalker, Steve Robinson, will serve as Behnken and Patrick's intravehicular assistant, making sure each step is closely followed. He explained the demands that long, back-to-back EVAs can put on an astronaut.
"It's kind of like going to the gym all day while at the same time playing in a chess tournament," he said. "It's a very challenging mental exercise to plan ahead every second and these guys are the best you're going to see."
To prepare, the astronauts spent countless hours training in NASA's Neutral Buoyancy Lab in Houston, Texas, where they were able to practice every step of their spacewalks on full-scale models of the Space Station in a 40-foot deep pool that is able to simulate weightlessness. Behnken said they made sure to schedule their training runs close together so they could get a true feel for the level of fatigue they'd feel while on orbit.
"We would learn how our bodies responded to it and also the way that we needed to react," he said. "Whether it was to slow down a little bit or to back each other up a little bit more."
Mission Specialist, Nicholas Patrick, is submerged in the Neutral Buoyancy Lab pool for spacewalk training. Image courtesy of NASA.
Patrick echoed praise of their time spent in the NBL and affirmed what Robinson said about the mental as well as physical challenges of spacewalks.
"I know when I get out of the [NBL], my brain is generally more tired than my arms," he said.
Despite fatigue and a detailed list of tasks to complete during each EVA, there are some perks to having your workroom 200 miles above earth. Behnken recalled that on his first spacewalk during STS-123 in 2008, it was all business.
"When you step out and start to perform your spacewalk, it can be really easy to just start and focus on the task at hand, so you can get wrapped in just doing the next step and next step and then pretty soon 4, 5, 6 hours have passed and it's time to come inside," he said. "I think oftentimes for folks' first spacewalk they sometimes don't have a full recollection of all the experiences they may have been exposed to because they were so focused on what they were trying to get done.
"While you're working, you're always looking at hardware. You're looking at man-made stuff," he said. "And if you really want to get a good look of the cosmos or space itself, you have to turn away from the work that needs doing."
Behnken finally got a chance to do just that during his third and final spacewalk of STS-123 when he was able to give himself a "good tether" and attach to the Space Station and then looked out into space and down on Earth. He remarked on the spectacular view of Earth's active atmosphere, something that was in contrast to the static pictures of the shell around the planet that we are so used to seeing in pictures.
"[The atmosphere is] all different layers moving at all different speeds," he said. "And so when you see the different layers of clouds you see all that happening, moving at different speeds.
"It's like watching a fractal pattern in a mathematics equation get distributed and laid out in front of you. It's mesmerizing, like watching a fire at a campsite. And then on top of that, to put sunrise and sunset through that with the prism of of the atmosphere with all that going through it, and to see the colors mixed in with the clouds and all these different layers doing their intricate dance, it's beautiful and it's mesmerizing."
Views like that could be distracting, but the spacewalkers have several things to help them focus on the task at hand. Detailed check lists, constant observation and instruction from crew inside the ISS and back in Mission Control, and some very cool tools make the work just as inviting as the view. Patrick talked about his favorite EVA tool, the Pistol Grip Tool.
"It looks like a huge drill on steroids. It's really a driver, not a drill. This thing has torque settings that are very accurate. It has a little LED readout that lets you read the torque and the turns, and it's weightless in space. It's incredibly heavy on earth – it must weigh about 30 pounds – but in space it's weightless, of course, and it's great. I carry it on my holster, on my right hip for all of my three EVAs so if you're watching the video, you'll see this PGT out there."
And you should be watching. Set your DVR to record your shows tonight, and instead, marvel at the live footage from outer space while these two tinkerers get to work. As Nicholas Patrick said, "We have the biggest MAKE project out there!"