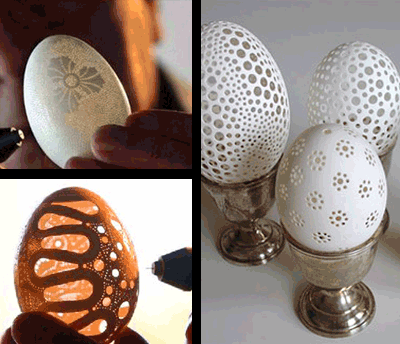 Ok, maybe it's a little early for Easter eggs, but these are so complicated that you'd better get started now! Master egg carver Franc Grom uses an electric drill to create thousands of tiny holes in each egg shell. They're truly, truly exquisite, although I'd be afraid to breathe near one of these. Via Dude Craft.



Grom isn't the only amazing egg artist out there, though. Check out our profile of Paul Wirhun in the pages of Craft, Volume 02.



We also ran a DIY on Ukranian egg decorating in the same issue. You can still pick up Volume 02 in the Maker Shed!
Discuss this article with the rest of the community on our Discord server!