Learn to make some no-sew glowing EL Wire wings – be a Tron fairy or luna moth this Halloween! Branden writes:
I have always loved making things. This came fairly naturally since my parents are both supreme makers in their own right. Afer all they taught themselves how to do lost-wax casting so they could make their own wedding rings! Over the last decade though, I've done most of my creating with 1s and 0s – lots of software and some generative art, but not many physical objects. That started to change when I got my hands on Issue #1 of Make magazine.

In the years since then I've aquired the makings of a halfway decent wood shop and electronics bench, but mostly I've just tinkered. I've learned a lot and had quite a bit of fun, but haven't produced many finished projects. I was aquiring the skills, but hadn't found that proverbial "itch" to scratch.

That changed in 2011 when my wife and I decided to celebrate our 10th anniversary by attending Burning Man. Being that it's held in the middle of the desert, it gets really dark out there at night. Because of this it's very important to be lit up so that you're visible to the other people, cyclists and vehicles. So there was my muse – I wanted to make something for my wife that lit up, was easy to wear, and looked cool. How about some EL wire wings?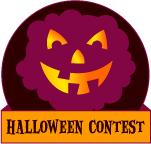 Inspired to make something for Halloween? Be sure to enter it in our MAKE Halloween contest to win cool prizes. Costumes, decor, food – whatever you create for Halloween is welcome in the contest. Read our full contest page for all the details.
More:
Discuss this article with the rest of the community on our Discord server!