AngryRedhead has a brilliant project over on Instructables: shoes, spraypaint, and Sugru make some devilish custom shoes!
This Instructable shows how to make a pair of stylized shoes using Sugru and spray paint and how to add treads to shoes that are a bit slippery. Most of the instructions are on the high heels as they require more techniques and instruction, so if you are making the men's shoes, please read through the women's, too.

If you would like to save yourself time and a whole lot of headache, please follow these directions on how to paint shoes as carefully as possible, or you may end up spending a lot more time on repairing mistakes than if you'd been patient from the start. Give yourself at least 2 weeks to decorate these shoes. Each step is short, but there's a lot of time for curing necessary. Don't skimp on the cure time!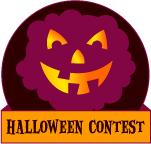 Inspired to craft something for Halloween? Be sure to enter it in our CRAFT Halloween contest to win cool prizes. Costumes, decor, food – whatever you create for Halloween is welcome in the contest. Read our full contest page for all the details. Deadline to enter is November 2.