This peacock tutu tutorial that Shauna from Shwin & Shwin shared on The Train to Crazy has me completely rethinking my Halloween costume. Head over to the site for details on how to create your own!
[Via One Pretty Thing]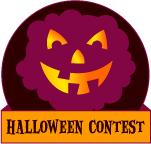 Inspired to craft something for Halloween? Be sure to enter it in our CRAFT Halloween contest to win cool prizes. Costumes, decor, food – whatever you create forHalloween is welcome in the contest. Read our full contest page for all the details.
Discuss this article with the rest of the community on our Discord server!