I'm working on a headless costume for my 8-year-old and it's taking up all my spare time, which is bumming me out. How can I decorate the house for our favorite spooky holiday when I have to work at the office by day and then work on the costume at night?
Luckily, I saw this quick and easy spider web paper craft over on Recycled Crafts. Now I'm getting a couple of 8-year-olds in on making the decorations while I work on the head-in-a-jar costume and my teenager works on concocting some gross snacks.
According to the instructions over at Muse Lodge, all you need for these cute spider webs are some scrap paper, a black marker, and some hot glue. I tried Scotch tape for the kids' versions and it worked pretty well.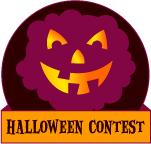 Inspired to craft something for Halloween? Be sure to enter it in our CRAFT Halloween contest to win cool prizes. Costumes, decor, food — whatever you create for Halloween is welcome in the contest. Read our full contest page for all the details. Deadline to enter is November 2.
Discuss this article with the rest of the community on our Discord server!