I am not normally susceptible to cute, but I gotta admit, this skeleton door decorator made from cleverly-cut paper plates and bits of yarn works for me, somehow. By Instructables user kazmataz. [Thanks, Kelly!]
---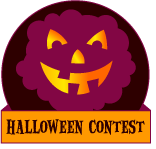 Inspired to make something for Halloween? Be sure to enter it in our MAKE Halloween contest to win cool prizes. Costumes, decor, food, whatever you create for Halloween, is welcome in the contest.
Read our full contest page for all the details.
Discuss this article with the rest of the community on our Discord server!