Here are some cool things we saw in the CRAFT Flickr Pool this week:

Jar of pickled bums, by Julie Rose Stitches

Bat vampire brooch, by Coco_Flower

"Waling" Banshee, by Plushroom Soup

Reading Mummy, by Madame Soufflé

Fantastical Fantasy Pumpkin, by Spellstone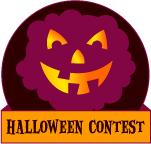 Inspired to craft something for Halloween? Be sure to enter it in our CRAFT Halloween contest to win cool prizes. Costumes, decor, food – whatever you create forHalloween is welcome in the contest. Read our full contest page for all the details.
Discuss this article with the rest of the community on our Discord server!