The 5, 4, 3, 2, 1 Things About… series is a great way to get to know members of the CRAFT community. And just because you are reading these words, YOU are a member of our community. As crafters, we love crafting objects, but as community members, we love the personalities behind those objects. Here's a list of the profiles we've posted or linked to on the site so far.
Melissa Abercrombie
Lish Dorsett
Diane Gilleland
Becky Stern
Haley Pierson-Cox
Andrew Salomone
Meg Allen Cole
Rachel Hobson
Me
Fresa
Chris Hackett
Penni Moussa
Carla Sinclair
Krys Lefler
Heidi of Hands Occupied
CraftyStuffs
Amy Anderson of ModgePodgeRocks
Colleen Jorgensen of Mural Maker
SillyPearl
Tea-an-Toast
Wendi Gratz
Jojoebi
Consider this a call for engagement. My inbox has steadily been getting submissions, but I want more! If you have a blog, I encourage you to write up your answers and share them with the button below. If you don't have a blog, throw the answers up on your Facebook page. Or, just email them to me with three great photos. I can't wait to read about what makes you the crafter that you are.
One Project You Are Particularly Proud Of
Two Mistakes You've Made in the Past
Three Things That Make Your Work Unique
Four Tools You Love to Use
Five Inspirations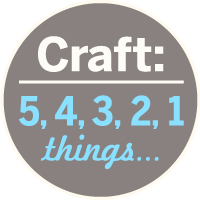 Grab a button unless you hate cuteness. Just copy this code and paste it into your blog template.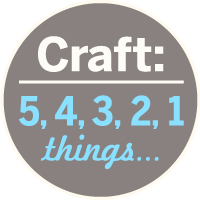 Discuss this article with the rest of the community on our Discord server!