Everything about this printable from Thingiverse user DrewPetitclerc makes me happy. Especially his description:
For many decades I've had trouble getting interesting shoe designs, my size is not common and I got tired of being told no or we have these in white or black only, so when I found you can design your own on the internet I became a "sneaker head", I have multiple custom designs and one of them are my IMMK4 "Iron Man Mark 4" red and yellow Reebok's. I needed to complete the look so I designed flexible plates to cover the laces so when I walk the conventions people will stop asking if I beat up "Ronald McDonald" and stole his shoes.
To you, sir, a hearty "Excelsior!" Keep up the good work.
More:
---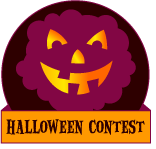 Inspired to make something for Halloween? Be sure to enter it in our MAKE Halloween contest to win cool prizes. Costumes, decor, food, whatever you create for Halloween, is welcome in the contest.
Read our full contest page for all the details.
Discuss this article with the rest of the community on our Discord server!