It's October 1st, so we have 30 days to get our costumes and homes ready for my favorite holiday Halloween! In today's CRAFT Video we were inspired by the classic movie Ghostbusters and took an upholstered chair and transformed it into one that was over-taken by the ghoul, Zuul. Scary stuff, plus a fun photo booth set-up for your Halloween party.
Subscribe to the CRAFT Podcast in iTunes, download the m4v video directly, or watch it on YouTube.


I'm no stranger to Scary DIY Halloween Decor and costumes, here are a few of my favorites that I've done.
About the Author:


Meg Allan Cole is an actress, activist, DIYer, and founder of Enderby Designs. She lives in Brooklyn, NY with her musician husband Will, rescue mutts Gracie & Milo, and bunny Linus Clyde. Meg blogs and has hosted home decor videos on Etsy and Threadbanger. Keep an eye out for Meg's series on Curbly and in Jenny Doh's 2011 book, Signature Styles.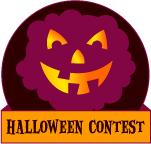 Inspired to craft something for Halloween? Be sure to enter it in our CRAFT Halloween contest to win cool prizes. Costumes, decor, food – whatever you create for Halloween is welcome in the contest. Read our full contest page for all the details. Deadline to enter is November 2.
Discuss this article with the rest of the community on our Discord server!