Andy Oakland made this Meat Head project for our DIY Halloween publication, and now this fleshy hors d'œuvre tutorial is online for free on the Make: Projects site.
I've served a Meat Head at my Halloween parties for at least the last five years. It never fails to impress (and distress!) my guests. Wash it well, and make sure it's clean enough to eat off of. Because that's what you're going to do.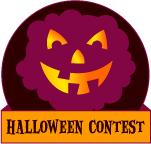 Inspired to craft something for Halloween? Be sure to enter it in our CRAFT Halloween contest to win cool prizes. Costumes, decor, food – whatever you create for Halloween is welcome in the contest. Read our full contest page for all the details. Deadline to enter is November 2.
Discuss this article with the rest of the community on our Discord server!