Tide over your hunger for brains with a fun, quick, an inexpensive sock zombie toy this Halloween. Learn to make them in today's CRAFT Video! My friend Sarah Hatton made and gave me the first sock zombie for my birthday a few years ago, and I love it so much I just had to share. Thanks, Sarah!
Subscribe to the CRAFT Podcast in iTunes, download the m4v video directly, or watch it on YouTube.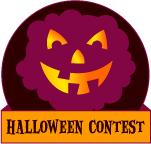 Inspired to craft something for Halloween? Be sure to enter it in our CRAFT Halloween contest to win cool prizes. Costumes, decor, food – whatever you create for Halloween is welcome in the contest. Read our full contest page for all the details. Deadline to enter is November 2.