Crafty mama Carrie Lundell did a great job of taking a tutorial on the Savers thrift store site to the max with her garden of zombie Barbie dolls. I love this image of the zombie Barbie assembly line and her daughter "creepifying" one of the dolls. I second Carrie's emotion when she says she can't think of a better use for Barbie dolls. (Yes, the little tombstone above reads "R.I.P. Freaky Barbie"!)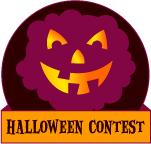 Inspired to craft something for Halloween? Be sure to enter it in our CRAFT Halloween contest to win cool prizes. Costumes, decor, food – whatever you create for Halloween is welcome in the contest. Read our full contest page for all the details. Deadline to enter is November 2.
Discuss this article with the rest of the community on our Discord server!