These Halloween chocolate pretzels from Pillsbury definitely caught my eye this morning. Check out their Flickr account for all sorts of recipes and decorating ideas.
Via Pretty Foods & Pretty Drinks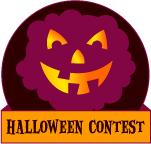 Inspired to craft something for Halloween? Be sure to enter it in our CRAFT Halloween contest to win cool prizes. Costumes, decor, food – whatever you create for Halloween is welcome in the contest. Read our full contest page for all the details. Deadline to enter is November 2.
Discuss this article with the rest of the community on our Discord server!