The week before Halloween is basically the proverbial Christmas morning of CRAFT blogging because every day the internet gives me the gift of something amazing that someone made themselves at home, and Tyler Card's homemade Nikon camera costume is no exception to this flimsy metaphor!
For Halloween 2011, I made a fully-fuctional camera costume. It comes complete with LCD display, built-in flash, and shutter-release button. It is also capable of wirelessly triggering my Alienbees strobes, and winning any costume contest with the click of a button.
Tyler even made some great videos documenting how he constructed the costume:
Incredible.
[via
Buzzfeed
]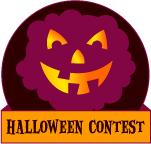 Inspired to craft something for Halloween? Be sure to enter it in our CRAFT Halloween contest to win cool prizes. Costumes, decor, food – whatever you create forHalloween is welcome in the contest. Read our
full contest page
for all the details.
Discuss this article with the rest of the community on our Discord server!