According to Lucinda from Sew Wrong, if you have two hours to spare, then you still have time to make knitted fox ears for Halloween. The pattern is on her site, so grab some yarn and get busy!
I know it's hard, but try not to sing "Foxy Lady" too loudly while you work.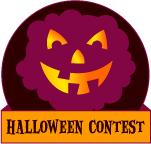 Inspired to craft something for Halloween? Be sure to enter it in our CRAFT Halloween contest to win cool prizes. Costumes, decor, food – whatever you create forHalloween is welcome in the contest. Read our full contest page for all the details.
Discuss this article with the rest of the community on our Discord server!