This awesome Pac Man and the ghosts set of costumes would be great for a family or a group of friends. Instructables user, MaMeex5, shares the full instructions for creating the different outfits. Sure, the Pac Man portion might be a little time-intensive, but the ease of the ghost costumes more than makes up for it. My only suggestion would be to take the classic plastic pumpkin candy buckets and spray paint them white to look like little Pac Man pellets! [via nbritsky]
More: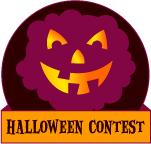 Inspired to craft something for Halloween? Be sure to enter it in our CRAFT Halloween contest to win cool prizes. Costumes, decor, food – whatever you create for Halloween is welcome in the contest. Read our full contest page for all the details. Deadline to enter is November 2.
Discuss this article with the rest of the community on our Discord server!