Join us Wednesday evening for the next episode of Make: Live, our streaming show and tell! We're having a Halloween party at MakerBot and we'll share the best DIY Halloween projects with you live from the festivities. Don't miss party-goers' outfits, we're having a costume parade!
Make: Live 19 – Halloween Party
Wednesday October 26th, 9pm ET/6pm PT
Watch at makezine.com/live or on UStream
Please join us in the UStream chat or mark tweets with #makelive to interact live with the show.
We also give away a fabulous prize from Digi-Key to one chat member who can solve our photo challenge (suggest a prize!). This episode:
Want to show us your project? Upload a video or photos and send a link to live@makezine.com. If you're a MAKE fan or a MakerBot operator in the NYC area and want to attend the costume party, email us for an invite!
---
On this episode:

Anney Fresh – costume characters
Designer craftsperson and Emmy award-winning puppeteer Anney Fresh will join us at the party to show and tell with her fantastic costumes and characters.
Pumpkin Hacks
Members of local hackerspace NYC Resistor show off their electrified, motorized, LED-adorned and otherwise hacked pumpkins.

Tricks for Halloween Treats
Becky will share ideas for Halloween party food and other creepy sweet treats for your favorite ghouls and goblins.
Subscribe to the Make: Live Podcast in iTunes, download the preview video m4v, or watch clips from the show on YouTube.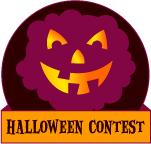 Discuss this article with the rest of the community on our Discord server!