I'm not sure how we missed this last year, but Gina Provenzano over at Shelterpop wrote up this easy and entertaining how-to on making your pumpkins a little bit sexier than you might have thought possible. Just use old stockings!


I'm definitely gonna buy a few extra pumpkins and, er, try this on for size…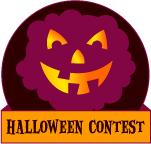 Inspired to craft something for Halloween? Be sure to enter it in our CRAFT Halloween contest to win cool prizes. Costumes, decor, food – whatever you create for Halloween is welcome in the contest. Read our full contest page for all the details. Deadline to enter is November 2.
Discuss this article with the rest of the community on our Discord server!