In each volume of MAKE we have "major projects" these project pages are meaty step-by-step articles with start-to-finish photos, precise instructions and how-to learning that can range from making a VCR cat feeder to ariel kite photography. In MAKE volume 10 the projects are:

The Brain Machine by Mitch Altman. Get altered states of consciousness with this microcontroller-driven sound and light device. Page 88

Plastic Fantastic Desk Set by Charles Platt. Saw, drill, and bend your own objects made of ABS plastic. Page 100

Tabletop Biosphereby Martin John Brown. The Tabletop Shrimp Support Module (TSSM) is a fun demonstration of the ecological cycles that keep us alive. Page 110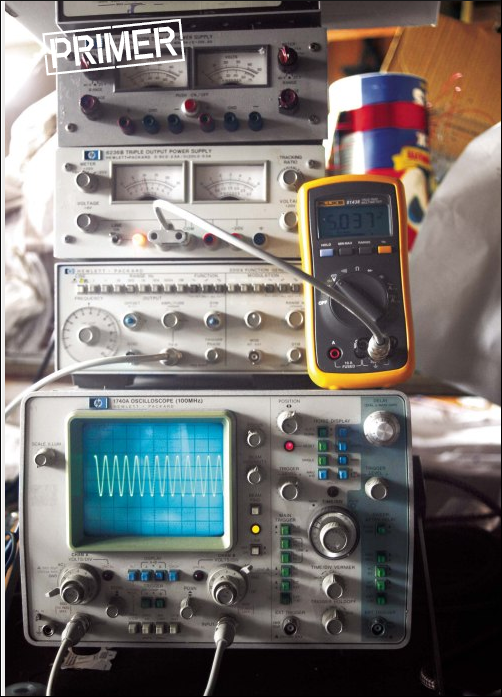 Electronic Test Equipment by Tom and Wendell Anderson. See and understand what's happening inside a circuit. Page 158
You can subscribe to MAKE to get in on this project action (use code CMAKE for $5 off) and you'll also get access to the MAKE digital edition, it's exactly like our print magazine, but online (no DRM), shareable, printable and can be accessed from just about any computer. Back issues of MAKE are also available in our Maker store.
Discuss this article with the rest of the community on our Discord server!