Image courtesy of NASA

Last night's third and final spacewalk for the STS-130 crew resulted in the opening of the Cupola's seven shutters, revealing what Station commander, Jeff Williams, called "spectacular" views of the earth below. The seven-window Cupola offers 360 degree views of Earth as well as the outside of the station, giving crew members the most wide-eyed look from a spacecraft ever known. Die-hard space geeks watched live footage of spacewalkers, Bob Behnken and Nicholas Patrick, floating around on the outside of the station while the Cupola shutters were slowly opened, but had to wait for views from inside the Cupola to be beamed back to Earth (none of the live-feed ISS cameras can reach inside the Cupola). The wait was well worth it.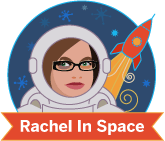 The new bay window view of the Earth will likely be a hot topic at today's NASA Tweetup at Johnson Space Center in Houston, Texas. I'll be along for the ride, tweeting and sending pictures, as participants get a special behind-the-scenes tour of some of JSC's hot spots and have opportunity to chat with several astronauts.