If you've ever wondered how to use the potentiometer on the MakerShield (available in the Maker Shed) to control a servo with an Arduino, wonder no more. Now there is a simple tutorial to show you how on Make: Projects!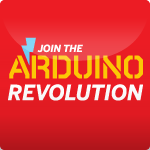 Servos are very useful things; they provide precise movement in 180 degrees of motion. This guide will show you how to hook a servo up to your Arduino and use the potentiometer on the MakerShield to control it.
All the parts you need are available in the Ultimate Microcontroller Pack. There's just something fascinating about seeing a servo rotate to a position dictated by your fingertips!
Discuss this article with the rest of the community on our Discord server!