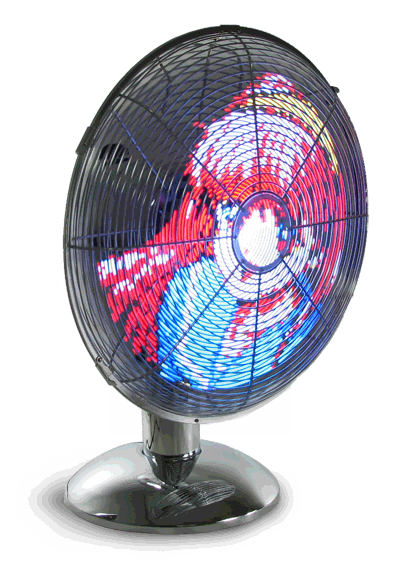 Think geek has a really neat LED fan which you can put your own images on –
5MB of Storage holds 128 individual pictures
85 diameter pixel resolution
Chrome Art-Deco style
Supports Windows 98, 2000 and Windows XP
Requires an available serial port
Programmable with IR transmitter (included)
ThinkGeek :: LED Art Fan – Link.
It's $389.99 – so you might want to consider some DIY solutions if that's out of your range…
Spinin' LEDin' for POVin' (one color):


MiniPOV – Link.

SpokePOV Kit – Link.
Discuss this article with the rest of the community on our Discord server!