If you carve your Halloween pumpkin into a jack-o-lantern too early, it'll be shriveled and rotten by the time of the big night, and that's no treat! Knit this pumpkin cozy in the meantime.
This project is great for practicing increases and decreases. Adjust the size by knitting fewer or more increase rows and easily customize it for your pumpkin, or knit one up first and bring it with you to the patch. The pattern fits a pumpkin approximately 11″ in diameter as written.
Knitting help has a great section on increases and decreases.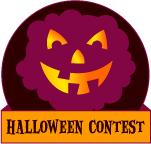 Inspired to craft something for Halloween? Be sure to enter it in our CRAFT Halloween contest to win cool prizes. Costumes, decor, food – whatever you create for Halloween is welcome in the contest. Read our full contest page for all the details. Deadline to enter is November 2.
Discuss this article with the rest of the community on our Discord server!