Amy of Early Bird Special has been hard at work on her daughter's costume this week, and she's justrevealed the final product. Drawing inspiration from a few different owl costume tutorials, she came up with this adorable, bright and colorful ensemble for her daughter. The mask is fantastic, the wings are awesome and the feathered torso rocks. Read more about how she put this cute costume together over on her blog.
Related:
How-To: Last-Minute Owl Costume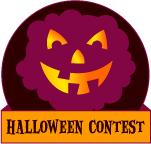 Inspired to craft something for Halloween? Be sure to enter it in our CRAFT Halloween contest to win cool prizes. Costumes, decor, food – whatever you create for Halloween is welcome in the contest. Read our full contest page for all the details. Deadline to enter is November 2.