Yesterday, Brett Bara of Manhattan Craft Room, tweeted a pic of the 45-pound pumpkin she picked up at a pumpkin patch. Earlier this afternoon, she shared the awesome carve job she did to turn the massive pumpkin into this rad Owl-o-Lantern. Makes me ready to get out our carving tools and set to work on some pumpkin creations for our own front porch!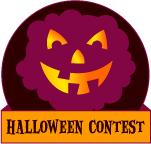 Inspired to craft something for Halloween? Be sure to enter it in our CRAFT Halloween contest to win cool prizes. Costumes, decor, food – whatever you create for Halloween is welcome in the contest. Read our full contest page for all the details. Deadline to enter is November 2.
Discuss this article with the rest of the community on our Discord server!