Crafty Chica's adorable teenage daughter Maya and her 5 year old cousin Bella show you just how easy it is to use the new Tulip Face Painting Kit on ILoveToCreate.com. This kit comes with paints, stencils and tattoos. Going beyond Halloween, use this kit for easy face painting at kids' birthday parties!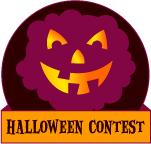 Inspired to craft something for Halloween? Be sure to enter it in our CRAFT Halloween contest to win cool prizes. Costumes, decor, food – whatever you create for Halloween is welcome in the contest. Read our full contest page for all the details. Deadline to enter is November 2.
Discuss this article with the rest of the community on our Discord server!