Learn how to make candy glow under UV by adding vitamin B2! In this Halloween episode of Becky's Workshop, we whip up some kryptonite candy, as seen in BrittLiv's Instructable. See the complete how-to on Make: Projects.
Subscribe to the CRAFT Podcast in iTunes, download the m4v video directly, or watch it on YouTube or Vimeo. Music by i am jen.
For this project you need:
1.5 cups sugar
150mL (just over 1.25 cups) water
aluminum foil
heavy pot
whisk or spoon
flavor oil like mint or green apple
Inspired to craft something for Halloween? Be sure to enter it in our CRAFT Halloween contest to win lots of cool prizes, including a Singer Futura XL 400 sewing and embroidery machine! Costumes, decor, food, props – whatever you create for Halloween is welcome in the contest. Read our contest page for details. Deadline to enter is Nov 8.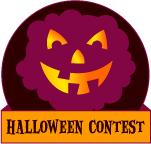 More:
Discuss this article with the rest of the community on our Discord server!