Learn to make your own Dexter-inspired blood slide candies over at forkable. [via Street Anatomy]
I spent the last week thinking about the Martha Stewart lollipops, and how they could be made more scary. I tried to brainstorm more gruesome fillings but it wasn't creepy enough. Then I started thinking of what's really scary. Serial killers! I immediately thought of Dexter and his blood slides.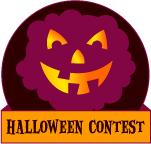 Inspired to craft something for Halloween? Be sure to enter it in our CRAFT Halloween contest to win cool prizes. Costumes, decor, food – whatever you create for Halloween is welcome in the contest. Read our full contest page for all the details. Deadline to enter is November 2.
Discuss this article with the rest of the community on our Discord server!