Sure to be a hit this Halloween! I saw lots of BP cleanup costumes at the Mermaid Parade in NYC this summer. Here's how to make your own.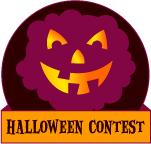 Inspired to craft something for Halloween? Be sure to enter it in our CRAFT Halloween contest to win cool prizes. Costumes, decor, food – whatever you create for Halloween is welcome in the contest. Read our full contest page for all the details. Deadline to enter is November 2.
Discuss this article with the rest of the community on our Discord server!