My son was Frankenstein for Halloween when he was about two years old. Something about that little round face in the boxy Frankenstein costume just melted my heart. Maybe if I show him how awesome this Frankenstein hat from Delia Creates is, he'll agree to going as Frankenstein for a second time. [via Dana Willard on Pinterest]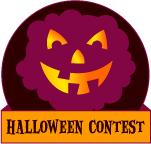 Inspired to craft something for Halloween? Be sure to enter it in our CRAFT Halloween contest to win cool prizes. Costumes, decor, food – whatever you create forHalloween is welcome in the contest. Read our full contest page for all the details.
Discuss this article with the rest of the community on our Discord server!