MAKE reader Ken Miller wrote in to tell us about the magical staff prop he built this Halloween to complement a very lucky lad's wizard costume:
We built this Dragon Head Wizard Staff for my girlfriend's 9 year old son, mostly out of parts we had lying around. It uses an accelerometer to "cast spells" based on the direction you shake the staff, or by stomping it down. It uses an ATMega 328 with the Arduino bootloader, and an Adafruit WaveShield for the sound output. The dragon head was hand carved out of lodgepole pine, and the staff was a piece of aspen. The plasma globe came from a kid's toy "Thunder Globe" we picked up at the county fair. There are 8 runes along the length of the staff that light up when the wizard is about to cast a spell, and flash when the spell is being cast.
[Thanks, Ken!]
---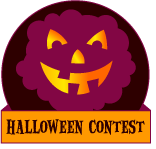 Inspired to make something for Halloween? Be sure to enter it in our MAKE Halloween contest to win cool prizes. Costumes, decor, food, whatever you create for Halloween, is welcome in the contest.
Read our full contest page for all the details.
Discuss this article with the rest of the community on our Discord server!